For over 15 years and counting, Lifetogether has provided local churches with state of the art solutions that have proven to connect entire congregations, cultivate reproducing disciples and catalyze unlimited leaders that help reach their community through community.
The Lifetogether team is very excited to share with you a variety of new offerings that we are rolling out in this upcoming season. These exciting new programs may be a better next step between our ministries, especially if timing, finances, or a variety of other good reasons have prevented this from happening. As a result, we wanted to present our newest groundbreaking and innovative offerings that may be a great first or next step for you and your ministry to consider.
After all, ministry is done better together!

Given we are a "community-based" ministry, we decided to put together a more affordable and more accessible group coaching program for churches that are ready and willing, but maybe haven't had the resources or felt like it was not good timing to begin the partnership. Each of the coaching programs have a unique set of features and benefits, so our hope is that one of these programs might better interest and engage you in getting started, along with being better suited to your needs. Below we have included short informational videos and outlined a brief description of each exciting new addition to group coaching!

This program is designed for churches that are looking to produce their first and/or "best" in-house church-wide video curriculum series. Through each of our sessions, you will learn the proven strategies on how to produce professionally published video curriculum that will completely transform how you do church.

This program is designed for churches wanting to further leverage the power of community to transform lives by producing video based curriculum that helps to commit 100% of your congregation into community. The content is a group edition of our one-on-one on-site consulting program.

This program is designed for experienced pastors, weekend producers and progressive church leaders wanting to know what is "New & Next" in leveraging the power of community to change how church is done.

This program is designed for churches who are looking for the next revolution in taking the church to the community: Microsites. Discover how to launch and lead a wave of microsite campuses regionally, nationally, and globally.

This program is designed to help churches launch their first conversation service in order to reach more people on the weekend, engage the next generation, and launch groups 52 weeks a year.
More details are available right below, take a quick second to flip through our digital, full-color brochure!

With Easter right around the corner, we at Lifetogether understand that the Fall season seems far off in the distance. That is why we want to partner with you to get ready and start planning for your Fall campaigns. We are introducing a number of new, cost-effective and time-efficient, offerings that will get your staff and your congregation excited for what's next at church. This is the perfect time to launch something new, so watch and read through our outline of these exciting new packages below!

First, introducing our Fall campaign curriculum and consulting package. As you well know, Spring is here, but Fall is quickly coming. Most churches want to leverage the Fall season more than any other season. As a result, the summer months are our busiest times, so we are extending a discount to a handful of churches who are willing and able to secure productions and a partnership over the next 30 to 60 days. Because our openings are more available during the Spring, we are able to be more flexible on our pricing and production. If you're interested, this is an excellent offering for those churches who know they're going to produce a Fall campaign, but would like to explore a more cost effective approach and the opportunity to do more planning as this season approaches.

After producing over 500 video curriculum productions for local churches of all stages and sizes, we discovered a growing need that we finally decided to address – the need for professionally published curriculum that have exponential results. Churches tend to produce weekly discussion questions for small group study guides that align with their weekend services, but this model tends to be effective with the existing groups in a congregation, not as much at launching new groups.
As a result, we are launching the curriculum subscription program, which is based on our new models of producing video curriculum on a weekly basis that has proven to launch new small groups 52 weeks a year and to connect people in a matter of weeks versus months. We combine the strengths of the number one resource in any church, the weekend service, with the number one influential voice, the senior pastor, in order to coach churches into producing a weekly video curriculum. In addition, this program's features allow you to keep your existing small groups on a page that is even more aligned with your weekend sermons.
Lifetogether is now offering this as a weekly service for those churches that want to invest in their congregation by producing a professionally published resource. We are introducing this subscription program on a limited basis with a handful of churches that recognize the limitations of their in-house resources but desire to produce quality and professional publications. In addition, our goal would be to do a "train-the-trainer" and help you develop a team of qualified staff and a handful of volunteers that could continue this model for years to come.
The bread and butter of this model is that at the end of any given sermon series, we can help compile all the content by creating a finished video curriculum complete with full color design and layout. You could potentially produce up to five different series over the course of the single year!
Again, the benefits of this new program far outweigh the cost of outsourcing this type of service. If you're interested in learning more, we would love to host a free consultation or on-site assessment to review partnering with us in this exciting program.

At Lifetogether, we are always exploring new ways to partner with local churches to help them leverage the power of community to reach their community for Christ. Over the years, we have produced professionally published video curriculum for hundreds of the largest and the fastest growing churches in America. In many of those cases, these churches may already have extensive production and creative services at their disposal. Understandably, many of our partnering churches have a deep desire to connect their interior congregation by producing professional video-based curriculum and churchwide alignment campaigns, but sometimes budget or staffing interfere with making this vision happen.
As a result, we are introducing a new publishing partnership that shares the cost for both staffing and securing necessary equipment for such a production, without losing any quality and expertise. Essentially, we are seeking to scale both the equipment and the team necessary to produce a series for more moderate size churches that have limited budget and resources. We will work with you and your team to help produce a project, with our expert direction and proven strategies, to develop far-reaching and community-oriented curriculum just for your congregation.
An additional bonus feature to this program is that it can serve as the perfect first step, or even next step, in developing more and better curriculum in your church. The program is designed in a train-the-trainer format, which makes for a more sustainable and discipleship-centric timeline.
This new program is great for churches looking to jumpstart campaigns this Fall, but also would like to explore new ways to navigate and manage their limited resources. We do have a limited number of openings, so be sure to contact us if you are interested!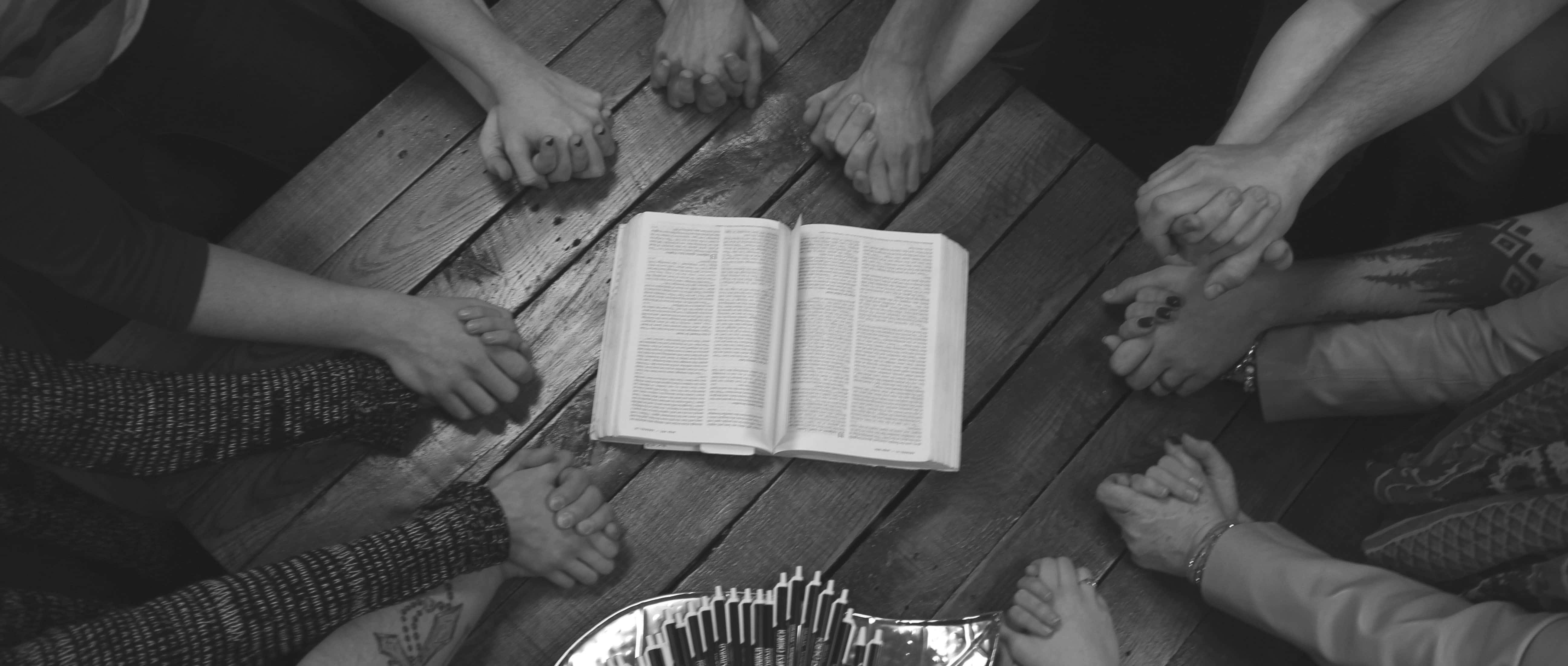 Don't wait to jump on these exciting new offerings today, click the button below to contact us!