Not only do church members love studying with resources created by their own church and leadership team, but creating your own studies can reinforce your theological framework, your vision and values, and your culture.
That's why we work with churches around the country to help them produce their own in-house campaigns that include teaching, testimonies, and training by the church's staff and leadership team!
After I served on the senior staff at Willow Creek, championing small groups for about 6 years, I  moved to Saddleback Church where I was responsible for small group leadership development and church-wide assimilation. During that time, I realized the need, like most churches do, to try to recruit and train new small group leaders. One of the greatest discoveries we made, which is now legendary at both Saddleback and in churches all around the country that have launched a 40 day campaign, is that if we produced a video curriculum based off Rick Warren's teaching, we would be able to recruit new leaders that would grab the DVD, gather a few friends, and start growing together. The strategy was wildly successful and allowed us, in the first year, to recruit hundreds of new leaders and connect thousands of people into off-campus groups.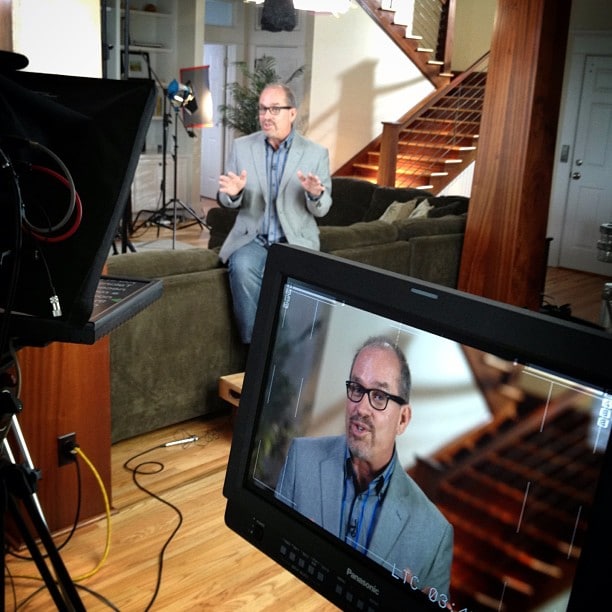 Over the years, this simple strategy has been used over and over again t o produce over fifteen 40-day like campaigns based off video curriculum with a teaching from Rick Warren, and has moved from 73 groups (back when I started at Saddleback) to over 7,000 small groups and over 60,000 people in off-campus groups.
I always thought that the success with the strategy was more about the "Rick factor,"  given the
f act that he wrote The Purpose Driven Lifeand was an unbelievable communicator with a tremendous amount of influence. But after working with hundreds of churches, I've come to realize that it was more of the "pastor factor" and that every congregation wants to hear their own pastor second only to Jesus Himself. Jesus said the sheep want to hear the shepherd's voice–and not just Rick Warren, Bill Hybels, Max Lucado, or any other well-known pastor–but their pastor.
Now for the last 20 years we have produced over 500 video-based small group curriculum for local church pastors, all the major Christian publishers, and leading Christian ministries around the country. Our primary focus now is to help a local church produce their first, or maybe more advanced quality, production with the teaching from their senior pastor, testimonies from their members, leadership training by their staff, and a full color 100+ page magazine style curriculum with hundreds of photos from their congregation.
The following 7-step strategy is what we have learned to help a congregation make this happen:
SELECT: We'll help you select a sermon series from previous years, or a new one you're getting ready to kick off, that could be a good candidate for a church-wide curriculum. You can also choose from any of our pre-written semi-custom series.
SCRIPT: We'll write a small group edition of each of the weekend sermons for video production or provide you pre-scripted outlines for our existing semi-custom series. We can also work with you to create video testimonies, devotionals, and other video features.
PRODUCE: We'll work with you to select a great location  for the video shoot. We can come with our crew and gear and direct and produce your entire shoot or we can do a collaboration of our team and your team and produce a curriculum in a training format so that you can learn to do your own.
WRITE: We'll write a small group curriculum based on the teaching of the senior pastor with additional resources including leadership training, group worksheets, and helpful tips.
DESIGN: We create a  full-color, magazine-style design for the print study guide with hundreds of photos from your church in a layout that matches your church and series theme.
DUPLICATE: We'll do all the post-production editing and provide you with duplication-ready masters and print-ready files, or broker the duplication and printing of the curriculum for you.

LAUNCH: We'll help you launch your campaign and coach you through the process, including ideas on promotional clips, recruiting leaders for new groups, building community, and developing existing groups.
I'd love to talk with you about how we might partner together to do your next video series. It could revolutionize your connection strategy and transform your church. Give us a call today!