We have been so blessed by the ministry of so many leaders in the Independent Christian churches network and are so grateful for the partnerships we've developed over the years. Recently it seems like God is up to something big, opening even more doors for Lifetogether to work with some of these churches.
The video below shares some details about some of these breakthrough projects and the strategies we're using with them.
Heartland Community Church – Josh Peigh
In this video, you'll see footage from three different productions we hosted for Josh and the team at Heartland. In the first series, called "Why Am I Here?", we produced one of the most creative productions and our beautiful full-color print curriculum connected 75% of their adults into small groups.
We also produced their worship team in what has been an extremely significant new initiative for us. By capturing their worship experience we are able to decentralize worship to the small group as well as create new ways to do midweek services, individual worship experiences, or a small venue multisite campus we like to call "microsites" which can launch three miles, three states, or three continents away from the home campus.
We also tried something new with Gene Appel and Mike Breaux doing a short teaching segment from a studio in California, with Josh providing additional teaching and facilitating our popular "town hall" video shoot, which engages with a live audience.
In addition to starter campaigns we like to do a sustaining series that helps to assimilate new groups. For our second series with Heartland our team interviewed three dozen people and produced those as testimonies that preceded Josh's teaching.
We then follow the sustaining series with a strengthening series which takes them deeper. In our one-year partnership, Heartland was able to start 300 new groups, connecting over 3000 into community. As one of the first multi-site churches in the country, Heartland is also on the cutting-edge of starting "small venue campuses" around the world. This kind of video-driven, volunteer-led experience is changing the way churches of all sizes are thinking about reaching not only their current members but those outside of their church walls.
Grace Place – Clay Peck
At Grace Place in Colorado, senior pastor Clay Peck and his team shot a town hall project based on a series called "Doing Life Together" which helped to launch much of their congregation into groups in addition to serving as a timeless major church-wide alignment that can be used to launch groups 52 weeks of the year!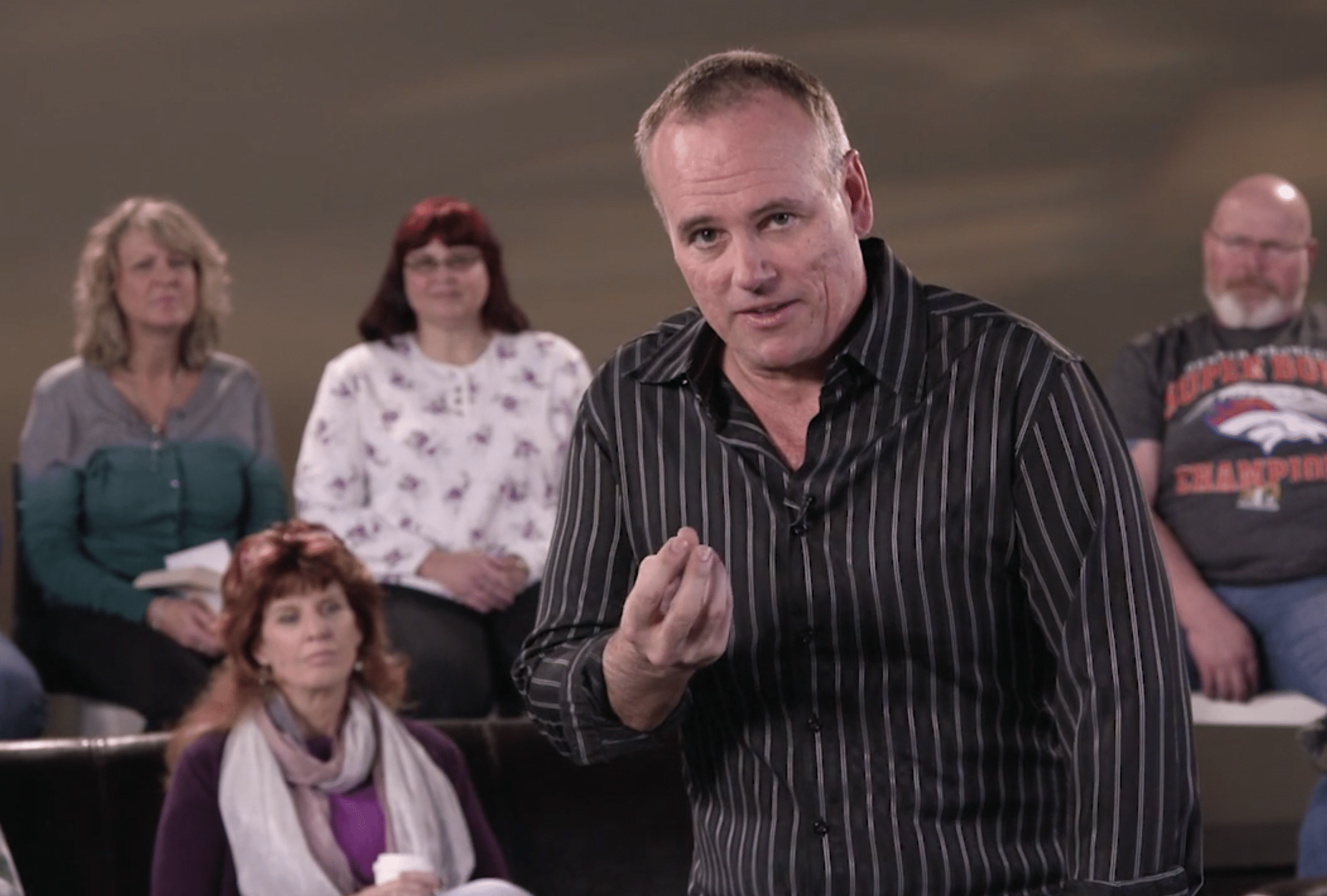 This series also had a companion worship piece, and it was a blast seeing their worship team come together to produce something that is really helping to transform their congregation and their community.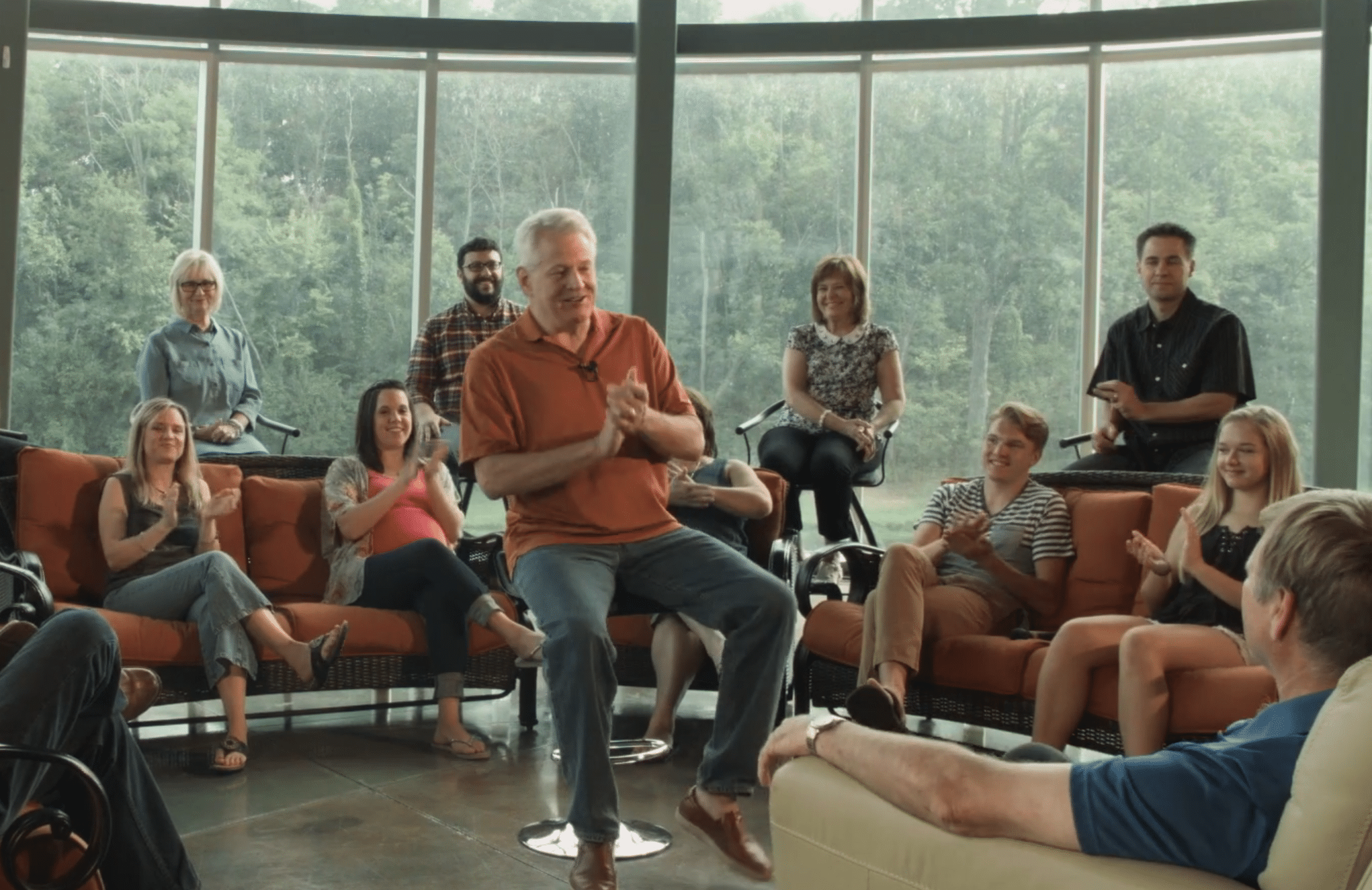 River Hills Christian Church – Jeff Metzger
We also loved our projects with River Hills Christian Church in Loveland, OH, where Jeff Metzger and his staff put together a town hall production in the beautiful atrium of their church. Jeff's son Josh produced a companion worship series and the integration of the two things took them beyond any small group initiative they'd tried before and connected north of 75% of their adults.
Christ's Church – Jason Cullum
We've wanted to work with Jason Cullum and his team at Christ's Church for years. They are a multisite church looking to connect the rest of their congregation and are doing some of the most progressive stuff with their worship services.
We are excited to help coach their team on producing video-based curriculum that aligns with the weekend and connects their congregation in the community and exploring our microsite strategy. In addition, we will be producing several sermon alignment campaigns, a spiritual growth series, and next step programs.
Real Life Church – Rusty George
Several years back, we helped produce a video series in a home setting like we did with Steve Poe at Northview Church (check out the trailer and full-color curriculum). We worked with Rusty and Mike Breaux to launch a major campaign, and, as with most churches we work with, they were able to connect north of 75% of their adults in the first effort and align the focus with weekend worship.
But what was unique was that they produced a Christmas series for their people to use on the holiday, because that year – like this year – Christmas landed very close to the weekend. Their people responded incredibly positively.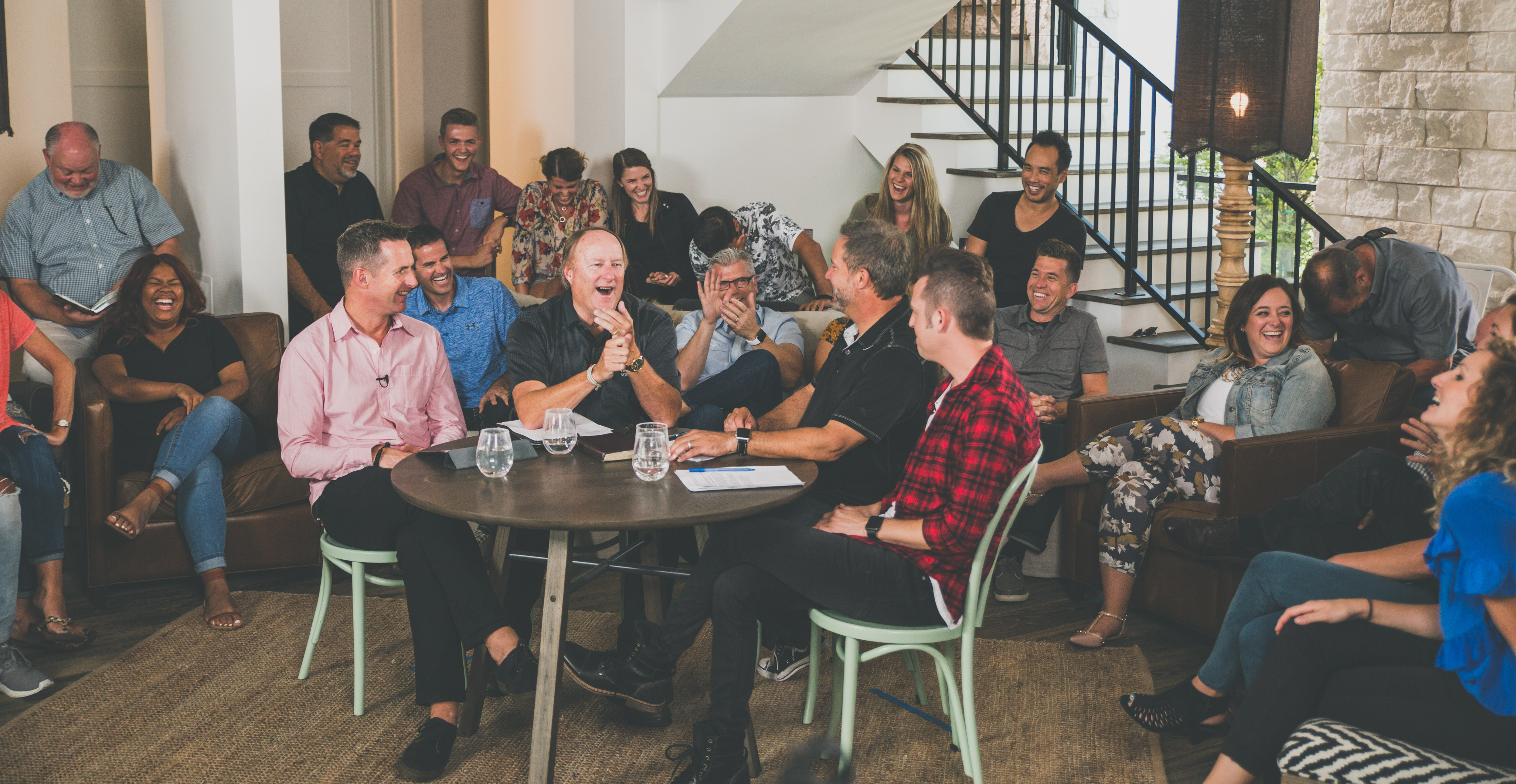 We would love to talk with you more about what we're doing with town hall series, microsite initiatives, decentralizing worship, connecting your entire congregation, and more. We're also introducing some new coaching programs, both group and individual options, and we are working with churches to help them develop and train teams to create their own church-wide campaigns.
Whether you are just starting to explore small groups or you already have a program up and running, we'd love to have the conversation about how we could come alongside you and make your ministry more successful. Contact us today!