It's been a week since Easter Sunday, can you believe it?  We know that the last several months have been hectic (to say the least), you have endured some sleepless nights (no doubt), and poured your heart and soul out service after service, all in preparation for the most important day of your year. It's hard to believe that Easter has yet again come and gone by so fast.
At Lifetogether we know our hundreds of church partners & pastors just like yourself, are now left with two big questions: "How should I follow up?" and of course, "What's next?"
For over 25 years, Lifetogether has successfully partnered with churches and pastors to connect north of 100% of their entire congregation into groups & have produced over 500 award winning video curriculum and church wide campaigns. We undoubtedly have the proven solutions and strategies you need to answer these along with any of your Post-Easter questions!
So as we come out of one season and head into another, we recognize that we are now in the perfect season to help you plan, prepare, & produce enough material that will sustain your church for the next year. Even better, we can do it all in one day's time.
Discover more in this video of Brett breaking down the top 17 proven strategies for connecting and engaging your congregation post-Easter.
As we are continuing to connect congregations in some of these most exponential ways, here is a rapid-fire overview of our top proven strategies you should consider for your post Easter follow up & next steps.
NEXT STEP SERIES
This series is designed for new believers, what we like to call a fresh start or starting point, that is a next step off a weekend service, especially off the momentum of your Easter service. It would be a 4-part video series with the Senior pastor teaching in a direct-to-camera style amidst a small group of people as the audience.
SMALL GROUP STARTER SERIES
Most churches will wait for the next semester or other seasons in order to start a fresh campaign, but the small group starter curriculum series would allow your ministry to catalyze groups amidst any season or timing. It would be a video-driven, walking through and casting vision for your small groups in a plug and play format. Your existing small groups simply play the video and invite friends out, catalyzing the next round of groups.
MEMBERSHIP IN A BOX
We would partner with your ministry in the membership process in creating a four week set, producing video series for classes, discipleship, and more. This is great for larger churches where the pastor can't attend every single membership class, and especially for multisites where it can be a volume series that is print-based but also contains companion video curriculum.
SUMMERTIME DINNER PARTY
Yes, we said party! This generation of church loves connecting with one another. The Summer dinner parties would be geographically catalyzed, with the flexibility of hosts mixing and matching based on their schedules without having to put on a more costly and scheduled church event. This application is timeless, proven, and very effective, particularly among millenials, that creates relational momentum inspired from Easter.
JULY 4TH BBQ
Everyone loves a good barbecue! This is a great way to challenge your congregation to host a neighborhood BBQ or potluck, that can be extended even for Labor Day as well. People could pair up to partner in hosting or you could cast vision to have your small groups launch it. You could even create a simple and short video that introduces your church and allows for greater outreach potential in gathering people into community.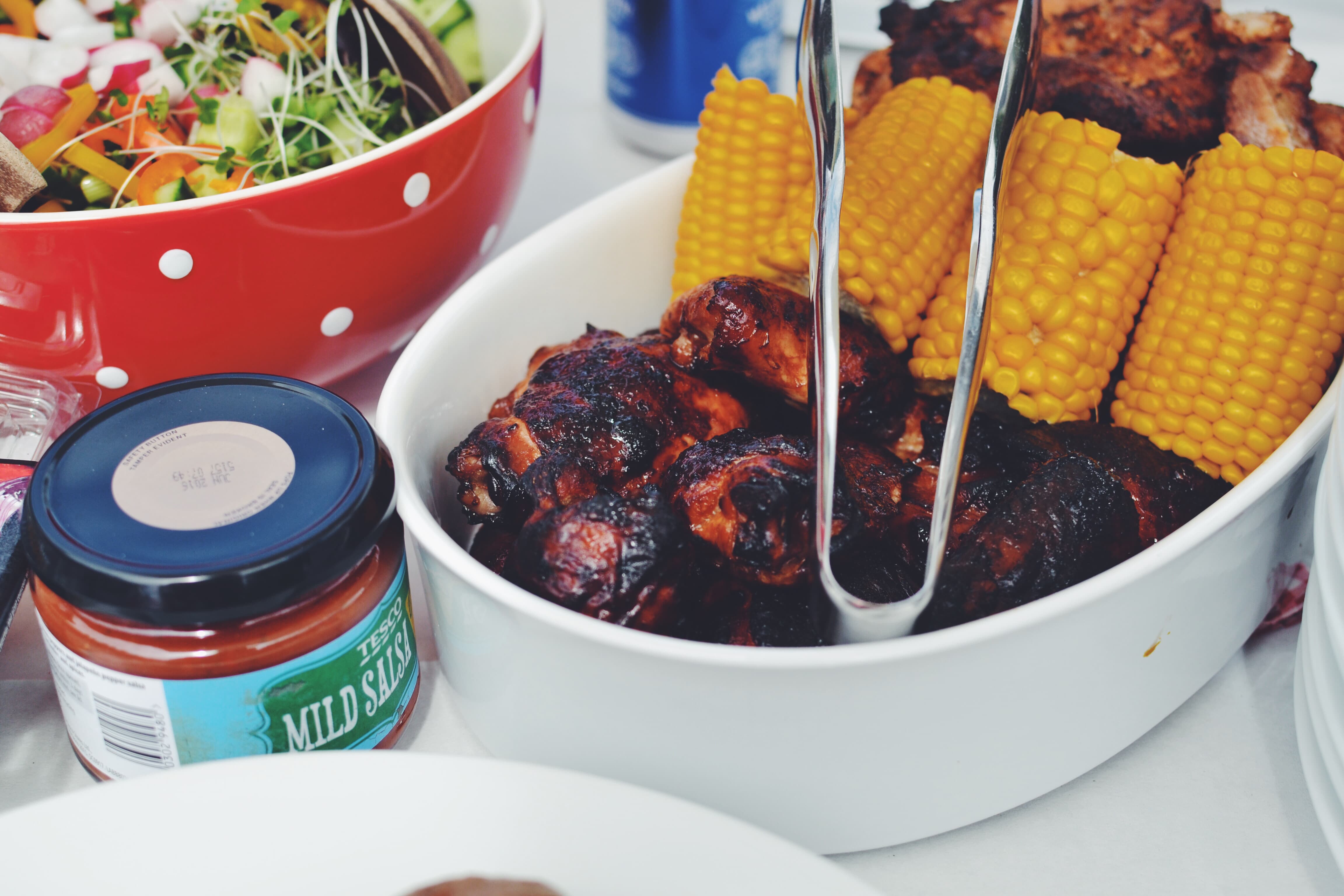 SUMMERTIME CURRICULUM LIBRARY
This remedies the struggle of communicating with a third party publisher, especially since your congregation would rather hear relational messages from the Senior Pastor and church staff themselves. You would use the weekend service as a catalyst, and in one day (yes only one day!) produce 3 different video curriculum. The library would include transcriptions, small group editions and curriculum, full color study guides, DVD packages, and so much more. The content could transform and build into a teaching team, mission-vision-values series, fall campaign preparation, life message, testimonies, and the list goes on and on. This is another great application that can be done in a short amount of time and that can be used repeatedly for years to come.
WEEKLY CURRICULUM PRODUCTION
Learn to write and produce curriculum on a weekly basis, building up content 52 weeks a year. The content would be based off of the core ideas of an existing weekend message. You could use GoPros, digital cameras, even an iPhone, plus a simple audio mic, and just have an interactive conversation on the big idea for about 10 minutes. Then, make a complementing video to give to existing groups that would propel a greater application from the inspiration of a weekend service. Essentially, you can produce this off the weekend service and even for the weekend service, utilizing existing worship stage lighting or sets in the background. Learning to consistently write and produce curriculum on a weekly basis is a great application and asset that will catalyze groups and make disciples in your ministry.
FACEBOOK LIVE
We understand the desire to keep the conversation going even after the weekend service or small group time. By leveraging Facebook Live and social media outlets, your ministry can simply re-purpose the footage that is already saved on the platform. This footage can then be used to further catalyze groups off of the Facebook Live content.
MOTHER'S DAY AND FATHER'S DAY SERIES
These family holidays are perfect opportunities to catalyze small groups, such as individual women's and men's small groups, that would be welcoming to all stages of life. This would be a four week series taught by key ministry leaders that focus on not just bringing, but going.

VIDEO DEVOTIONALS
Video devotions are another fantastic method of taking advantage of social media and taking church to your community. You simply take the top influencers or key leaders in your church, i.e. youth leaders, women's ministry leaders, etc., and record a short 60 to 90 second video. These clips could be sent out Monday to Friday or Monday to Sunday across various social media platforms. The content would include an greeting the viewers, then introducing the passage, and lastly painting a picture of an application. We like to call this format the "passage-principle picture" or "scripture-story-step" method. The goal is to encourage viewers to share this as well on their own social media networks. Lifetogether can even partner with you in taking these short clips, editing them and send them back.
SUMMERTIME BOOK SERIES
Whether you've already written a book or have ideas in the works, a Summer book series is a great catalyst for launching groups. Lifetogether would partner with you in even producing a companion video curriculum for your Spring and Summer seasons.
FIRST VIDEO CURRICULUM PRODUCTION AT LIFETOGETHER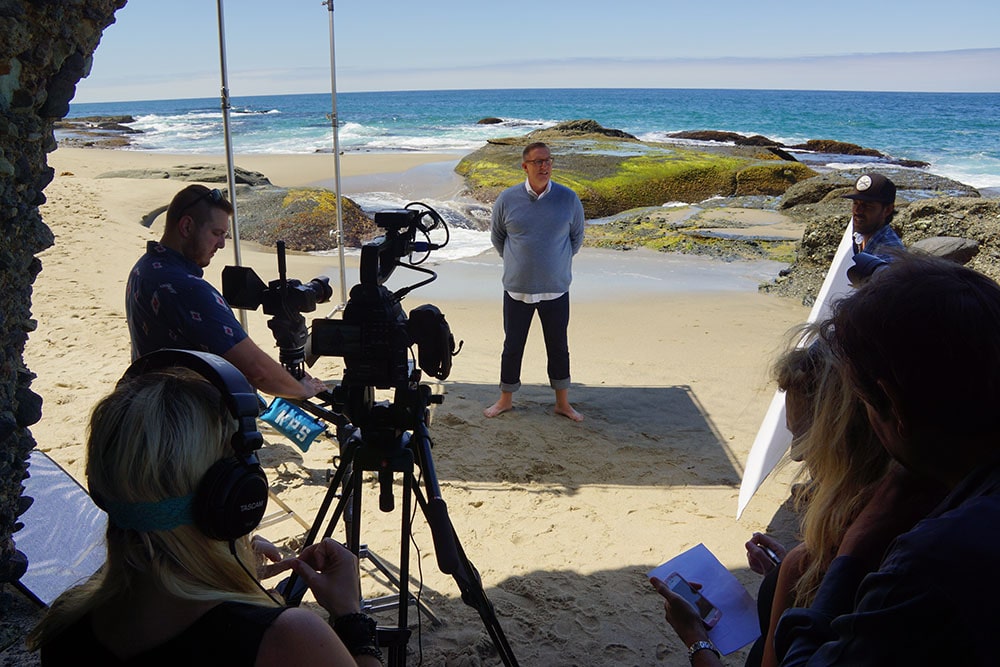 We invite you out to the Lifetogether office in California to produce your very first video curriculum. The curriculum would be based off a weekend alignment series or maybe a past or future sermon series that you felt would be most influential. A featured benefit is that you wouldn't have to bring out any equipment and we would use our own to shoot your production on the beach, in our studio, the mountains, and so many other great locations.
NEW VIDEO CURRICULUM COACHING PROGRAM
Lifetogether would provide training on how to produce weekly video curriculum in our new coaching programs, where we come out and coach your team on your first production, i.e. recruiting and discipleship making, select series campaigns, choosing equipment, and so much more.
SUMMER CONVERSATION SERVICE PILOT
The Summer is a great time to do a conversation service pilot. This is in an interview format or smaller group, or even could be a panel or large group, filmed in different environments such as a home or local setting. In addition, Lifetogether could help coach and do even a one day training. The conversation service is essentially a service in-the-round, complete with teaching and dialogue rather than a monologue, that would be an effective addition to the weekend service model. This type of service is proven to be more engaging and interactive in catalyzing spiritual conversations with your Senior pastor and church staff.
SUMMER LEADERSHIP TRAINING SERIES
Live training orientations don't allow for a substantial amount of time to do true and thorough training. Thus, we've put together a leadership training series that sets up a one-a-week video training session. First, you would shoot training segments featuring existing key opinion leaders. Second, you would film your Senior pastor and core staff in a training in-the-round format, i.e tell stories, provide inspiration, offer strategies, and more. The training could be further broken down into tiers of beginning, intermediate, or advanced sessions that would be used for years to come.
DOING LIFE TOGETHER SERIES
This is a small group training that details how to be a healthy small group, how to train a healthy leader or leaders, and how to train a healthy coach or supervisor group. Similar to the leadership training series above, the "Doing Life Together" series could further be categorized into tiers such as basic, intermediate, and advanced group training sessions. This series is another great example of an application that is quick and easy to prepare and film for future use.
FALL CAMPAIGN SERIES
As you well know, Fall is right around the corner. Lifetogether would love to partner with you in preparing a Fall campaign series. Whether it's coming out to do a personal assessment, coaching for a Fall major campaign, or producing video curriculum that with the weekend service, we will partner with you every step of the way in getting your community connected. We also offer free consultations, so feel free to contact us below.
For more resources, reach out to us today using the Contact button below!